A manual treadmill
Light health information management.
A manual treadmill is a highly designed indoor exercising equipment for fitness lovers all over the world.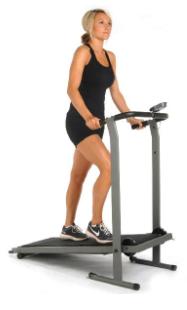 They are very light in weight and can be easily moved. The main benefit is that, it can be purchased at an affordable rate as compared to a motorized treadmill.
Treadmills are one of the most trendiest pieces of exercising equipments for fitness conscious people of all ages. A manual treadmill provides a good workout, but with less of a programmable workout.
There are many things to consider with manual treadmills as it is not an automatic one. The belt movement is controlled by one's movement on the equipment itself.
Manual treadmills consist of a unit that can be adjusted at the beginning of ones workout. It is a manual configuration and one has to get off the treadmill to adjust or change the setting and this hampers a continuous workout of the exercise.
Simple and convenient for heart health.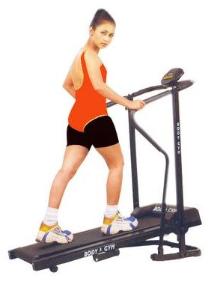 A manual tread mill definitely provides one's lower body with a good workout. It contains all the basic features in it and is available at the most affordable rates.
In manual treadmills the belt is moved by the action of ones feet against the deck.
If one goes fast on the track then it works accordingly, if one slows down then the machine slows down simultaneously and if one stops from doing exercise then the machine also stops.
They are long lasting and all the simple exercises can be performed more effectively. With all such qualities and manual settings, it is one of the favorite tools among fitness lovers.
So as you can see good health doesn't necessarily mean you need to join a health club, look at the non-motor treadmill exercise programs, you'll be glad you did so.