Racing Bicycles
Racing Bicycles – fitness levels go sky high!
We usually associate racing bicycles, also known as road bikes, with the likes of the legendary Lance Armstrong.
As a result, you may look at a road bike, think of the grueling road races like the Grand Tours and then decide that it is not your cup of tea where physical fitness is concerned. But you are wrong!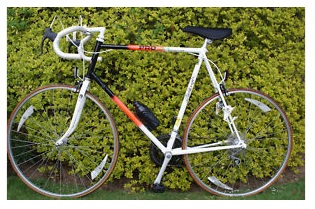 Two Factors.
You will be missing out on the many benefits that biking provides to the mind and body. The trick in taking advantage of these benefits lies in two things, namely, choosing the right road bike and designing an exercise program with the road bike as the central equipment.
First, you have another option aside from the sports racing bicycles - the sportif bikes. These are very similar to the road bikes except for the altered frame geometry, greater number of gear combinations and fewer quantity of sophisticated racing features.
All of these alterations are designed to provide more comfort for long-distance travel instead of providing the winning edge in races.
Second, you must formulate a sensible biking exercise plan. You may ask for the expert assistance of a professional racer, a personal trainer or the fitness professional to achieve such a purpose.
Each individual will require different intensity, frequency and duration of biking to achieve his fitness goals.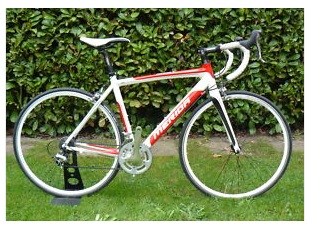 Three Benefits.
So, what are the benefits to be expected from using sportif racing bicycles as part of your fitness program instead of utilizing other exercise equipment? We can mention three:
Of course, you must start getting on the bike and then actually riding it before you can enjoy its benefits. Are you ready?
Five Bikes.
When choosing from among road bikes for your fitness program, you must consider factors like design, adjustments, components and price.
Keep in mind that safety features always take precedence although it will not hurt your image either if the bike looks great. The following are just a few of the best road bikes used by professionals that may be altered to suit your fitness purposes:
These road bikes are characterized by a lightweight, sturdy and durable frame; sophisticated features like speed electronic shifting; and price tags in the vicinity of thousands of dollars.
Then again, you always have the benefit of choosing from among the affordable lines of racing bicycles since you are only racing against yourself, not against other bikers.