Sears Exercise Treadmill
Fitness treadmills: The Canadian Treadmill.
The Sears Exercise Treadmill a smooth treadmill.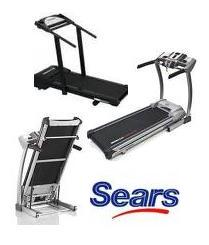 If you are looking to buy a Free Spirit treadmill, then you must know that this is an exclusive Sears treadmill, sold by Sears Canada.
Manufacturers who make treadmills for Sears Canada include the following: Icon, Horizon, Dyaco, Greenmaster, and Nautilus.
When shopping for your Sears exercise treadmill, you should consider a number of factors. Serious hardcore runners must choose a machine with a quality continuous-duty motor, heavy duty belt drive, and a 2-ply belt.
The less ambitious runner or walker may want to examine the deck size; a longer running surface makes taking a running stride much easier.
In addition, a new buyer should consider running speeds, incline options, preset programs, and heart rate monitoring equipment.
Sears offers a wide variety of treadmill options at varying price ranges. Price is directly related to both the size of the motor and the quality of the construction materials.
Treadmills on sale: More affordable than you think.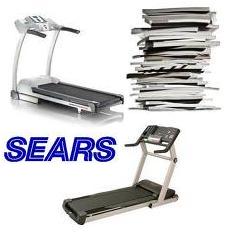 A Free Spirit MD 1.75HP treadmill will cost just under $1000USD. A step up to the Free Spirit 2.25HP folding treadmill will add a mere $200 to the price. But a 3.0HP motor like the one on the Free Spirit Power-Fold treadmill will push the price to nearly $2000 USD.
A Body Break 1.5HP folding treadmill is very affordable at $800USD. But, the Weslo Cadence LS8 is even cheaper at just under $500USD.
In the upper price ranges, a Sears treadmill will mean a much greater investment.
A NordicTrack 2.5HP is nearly $1500 USD while its big brother, the NordicTrack Elite folding treadmill, is nearly $3000USD.
Be careful when deciding on your Sears exercise treadmill; a better price is not always a better deal. Check online for treadmill reviews and be sure to try out your new treadmill before making your buying decision.
Keep to your treadmill buying guide and don't be swayed by the latest and greatest gadgets on a mill. Even a Sears used treadmill can give an intense program of fat burning. That's an exercise equipment treadmill fact.